IT Club Cambodia
Information & Communication Technology Education
For Schools, Colleges and Institutes of Technology
We Help Schools and Institutes with ICT Education
Our mission is to help schools, colleges and Institutes of Technology in rural Cambodia develop Information & Communication Technology (ICT) Training. Our ambition is to see more students enrol in IT courses and careers.

How does this work?
We have developed two courses. In short we will work with a school/institute and teachers to implement the classes.

Firstly, we will require understanding more about you (the school), your requirements and objectives. Secondly and most important we will, in agreement with the Director create an MoU for both parties to commit to working and implementing the courses.

We support the teaching staff during the training classes - answer questions or provide more guidance. In addition, we make available bare websites for teachers and students to practice website development. The teaching syllabus is available through this website.

If you have other questions, please contact us.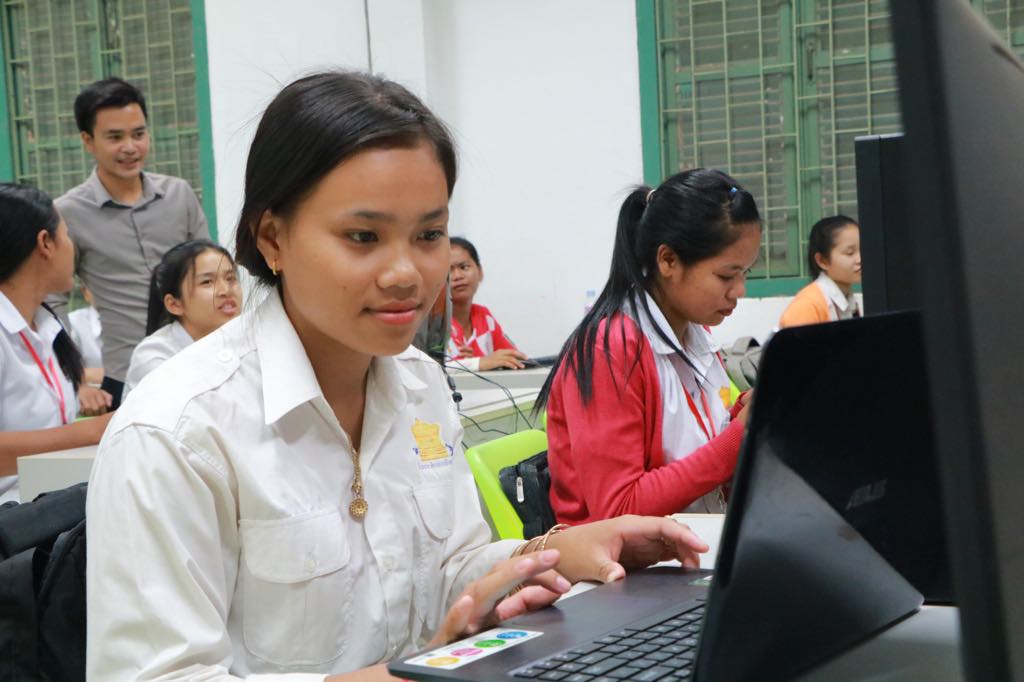 IT as a profession, ICT is the education
Our aim is to help Cambodia develop more Information Technology professionals. Enhancing ICT education (Information & Communication Technology) is the method to achieve this.
Develop IT skills in your Students​
The IT Essentials course is designed to help all students who use social media, have to use a computer with more general knowledge about them. Staying safe online is key element. Further, the Advanced IT Class course is for students considering a career in IT or who will need to use IT in more depth at University.
Information Technology skills for your Teachers
We will help you develop the Information Technology skills in your teachers. We will provide the syllabus for these classes and support them during training times. Where we can not help directly we will advise on external training.

KH IT Club (khitclub.com) and IT Club Cambodia (itclub-cambodia.com) are the outreach arms of the NGO / Charity named To Grow An Orchid. More details can be found at their website.