The Benefits
of
IT Club Courses
Bringing IT skills to schools and students in rural Cambodia
We have seen that today schools teach Microsoft Word, Excel and PowerPoint. These are all good products. Students who go on to University will undoubtedly used these tools. Students who do not go to further education may use Word or Excel.
In brief, what they are not given is a background education in use of computers, the Internet or other applications such as email and calendars. Our courses aim to improve the general Information  Technology skills of students.
The Benefits of IT Club to Students
The Benefits of IT Club to a School or Institute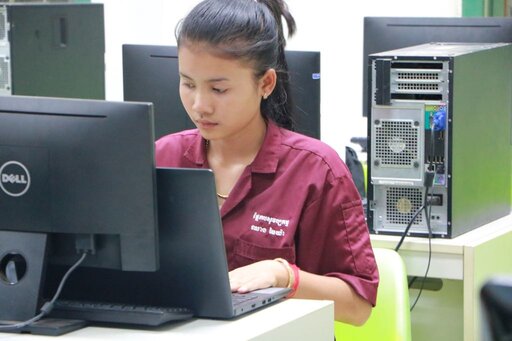 Benefits of IT Club to Students
In Cambodia we observed that young people were struggling to use computers and their phones effectively. In fact it hadn't been explained at all. IT Club course includes teaching the following.
For all students
Staying safe online

Using Google (web browsing, searching, analysing results). Explaining the results on Google, how to refine a search and be confident you have the right results.

Using email (why and when), explaining the jargon. Using a calendar.

Major components of a computer and what they mean. What to look out for when buying a computer
How to copy a file. How to backup data. What data you should backup, and how to do it with no or minimal cost. How to share data safely.
Being realistic about "friends" on Social Media. What are Social Media companies doing with your data. How to configure Facebook to be more safe.
For students considering a technical course at University or vocational course and for those considering a career in IT, then the following is recommended.
All the above, plus
Explain how and where computers are used in business.
Discussing the many and varied roles in IT – and what skills are required for them.
Practical work creating a website. Cambodia lags behind the world in websites. This looks at what is involved in this exciting subject.
First steps in programming. Initially developing a simple game. It shows some of the techniques that are involved whatever programming language is used.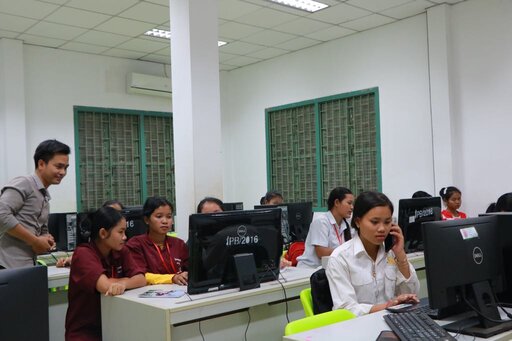 Benefits of IT Club for a School
(or Institute)
By engaging with IT Club, the following benefits should be gained by the school or institute:
Students will have a more rounded education in Information Technology
Students who are interested in a well paid career in IT, with understand what it entails and what skills are needed.
The school / institute can promote IT with conviction that they are offering more than other schools / institutes.
Teaching more IT subjects will enhance the IT knowledge of the teachers and can be taught to all staff. Increasing the knowledge and experience of the school.
In conclusion, the school/institute will be seen to others as a leader in IT, enhancing their reputation.
To register interest, please complete this form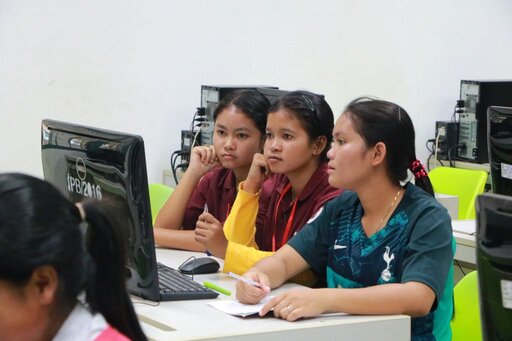 IT Club will provide:
Course notes in PowerPoint (most in Khmer a few in English), including explanations and diagrams for use in the course.
On-line quizzes that can be used to understand student levels before and after the courses. Also quizzes at end of each section. See here for an example
Hosted websites for practical work in the website section, pre-loaded with Elementor pagebuilder, Astra themes and other useful plugins.
Skilled IT professionals to answer questions before or during the course.
Guidance on installing any software that may be used in the course.
IT Club Cambodia is the externally visible arm of the charity To Grow An Orchid. Funding for the development of these courses has been provided by them.