IT Club Courses
for Students Grade 10-12 and Vocational Students​
IT courses - from IT Club
IT Club engages with schools, colleges or institutes to help them provide the following courses.  The IT Club works with the school and teachers to ensure they have the necessary skills. IT Club provides the course material and development websites for student practical learning.
IT Essentials - what you need for today's world
This course is for any student who needs more knowledge of IT – which is just about everybody.
Whether you go to University, take a vocational course or just use a phone or computer to browse the Internet, you always need to know more.
What is the best way to configure Facebook and stay safe. What are the threats on the Internet and Social Media. Being aware will help you make better choices.
We will give you enough knowledge not to be more confident for making a decision on what computer you should buy.
It will not require a lot of knowledge but the understanding you will get will help you both at school, at university and for years to come.
Requirements: Knowledge of Microsoft Word and use of a computer keyboard and mouse.
The course is 5 weeks are 1 hour per day, 5 days per week.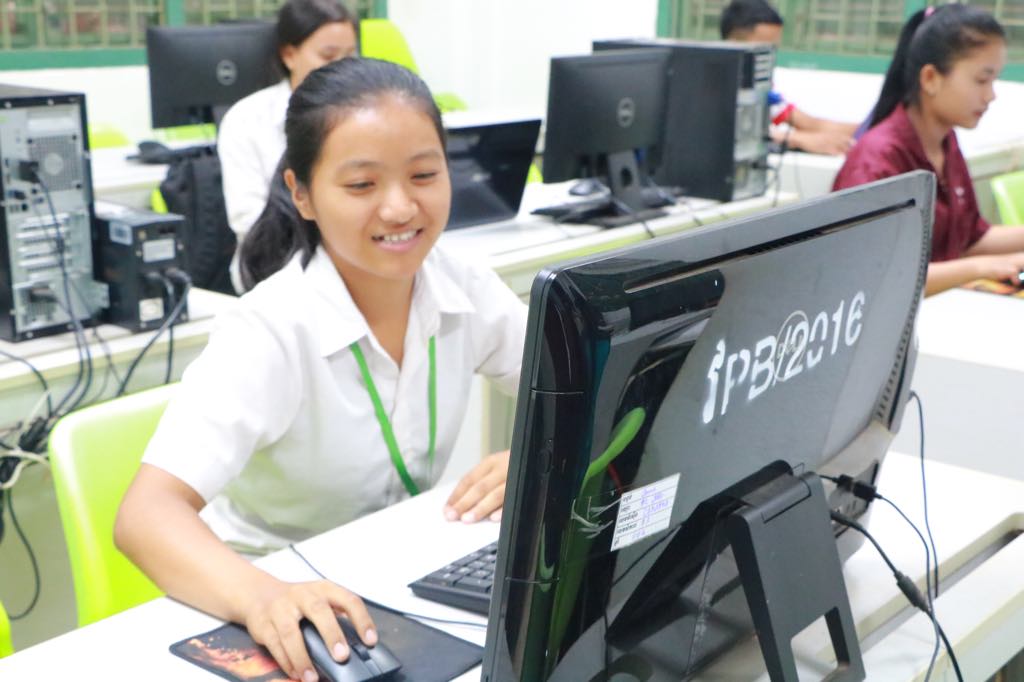 Gaining a simple understanding of a computer and do's and don'ts of social media is important.
To register your interest complete this form

| | Section Title | Content | Hours |
| --- | --- | --- | --- |
| 1 | Email | When it should be used. Creating a mailbox, send/receive email and attachments. Explanation of To, cc, bcc and other terminology. | 2 |
| 2 | Staying safe on-line | What you should do to stay safe. Discussing the difference between Private and Personal Information and what to disclose. Explaining Phishing, Viruses, Scams, Spam and other dangers. | 1 |
| 3 | How to use Google (and the Internet) to find and evaluate information | Using Google is the heart of being able to find information - whether for social purposes, University courses or business. This section looks at browsers and search engines. How to search and refine search. Understanding and qualifying the results. | 2 |
| 4 | Effective use of Social Media | Looking at the good and not-so-good points of Social Media. What you should post and not post. Which products you can use, and how to configure them to be safer. Including recommended settings for Facebook. How to create extra pages in Facebook - for example for a hobby | 3 |
| 5 | Understanding your computer | Simple tasks from copying a file to deleting data when your disk is full, how to backup important data automatically. Understand enough about the computer to buy one with confidence. | 2 |
Are you thinking of a technical career or studying science at University? Or thinking of a career in Technology.
This is the course for you. All of the Essential IT course, but with more detail in each section. 
Then extra sections; first to create your own website. As less than 50% of companies in Cambodia have a website – there is a good future here. Then understanding some of the basics of software development introduced to you by creating a simple computer game. 
Finally, an overview of the many aspects of IT in a mid-large size company and explanation of the many different roles and opportunities.
Requirements are a keen technical mind and confidence with a mouse and keyboard.
The course is 10 weeks are 1 hour per day, 5 days per week.
| | Section Title | Content | Hours |
| --- | --- | --- | --- |
| 1 | Email | When it should be used. Creating a mailbox, send/receive email and attachments. Explanation of To, cc, bcc and other terminology. Explanation of Email Etiquette. Creating and using a calendar | 2 |
| 2 | Staying safe on-line | What you should do to stay safe. Discussing the difference between Private and Personal Information and what to disclose. Explaining Phishing, Viruses, Scams, Spam and other dangers. | 2 |
| 3 | How to use Google (and the Internet) to find and evaluate information | Using Google is the heart of being able to find information - whether for social purposes, University courses or business. This section looks at browsers and search engines. How to search and refine search. Understanding and qualifying the results. | 4 |
| 4 | Effective use of Social Media | Looking at the good and not-so-good points of Social Media. What you should post and not post. Which products you can use, and how to configure them to be safer. Including recommended settings for Facebook. How to create extra pages in Facebook - for example for a hobby | 3 |
| 5 | Understanding your computer | Simple tasks from copying a file to deleting data when your disk is full. Understand enough about the computer to buy one with some confidence. | 2 |
| 6 | Website development | Understanding the tasks involved in creating a simple good-looking website. Practical to produce a website of your own. | 10 |
| 7 | Simple computer programming | Understanding the concepts and basic techniques of software development. Practical of developing a simple game. | 10 |
| 8 | Computers in business and Career options | Appreciation of the many aspects of IT that are involved in a mid or large sized company. Discussing the requirements for career opportunities in IT. | 2 |